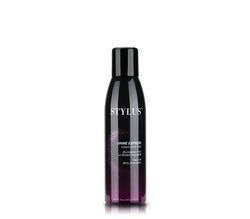 FHI Heat Shine Express Instant Shine Hair Mist - (5.1oz.)
SKU: FHI-ST8106
An instant shine mist that provides brilliant shine without added weight to the style. All Stylus haircare products are specially formulated to work hand-in-hand with each product while being able to style and restyle using thermal tools and provide maximum protection when styling hair. 
Why It's Different:
Fine molecule formula provides gloss and shine without weighing down the hair
Powder based formula will not leave hair oily or greasy
Seals the cuticle to tame flyaways and frizz
How To Use: 
Spray all over hair to achieve soft, shiny and smooth hair!