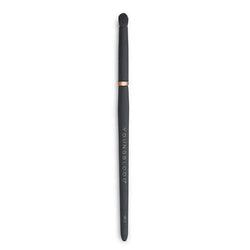 Youngblood Mineral Cosmetics
Youngblood Cosmetics YB11 Crease Luxe Brush
SKU: 17051
FINAL SALE ITEM
Put your best face forward with our Crease Brush. The Crease Brush is a beautifully crafted soft touch brush, hand-made of artist-quality Taklon synthetic fibers. Amazingly soft and expertly precise, the Crease Brush blends and packs color to the outer ends and crease of your eyes. 
How to Use
Packs color to the outer end and crease of eyes with its short and precise fibers. 
Care Instructions
Wash brush with mild soap and warm water. Lay flat and allow to dry completely.