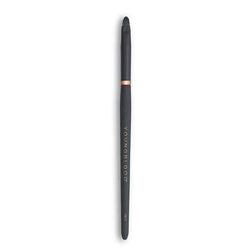 Youngblood Mineral Cosmetics
Youngblood Cosmetics YB13 Pencil Luxe Brush
SKU: 17053
FINAL SALE ITEM
Put your best face forward with our Pencil Brush. The Pencil Brush is a beautifully crafted soft touch brush, hand-made of artist-quality Taklon synthetic fibers. Amazingly soft and expertly precise, the Pencil Brush creates a flawless line with control and precision. 
How to Use
Creates a perfect line with control and precision with its extra-long handle and small tapered head for ultimate control. Use with any gel liner, eyeshadow or lip product.
Care Instructions
Wash brush with mild soap and warm water. Lay flat and allow to dry completely.